Mary West Chapter 26

Waco, McLennan County, Texas

Welcome to the website of Mary West Chapter 26 of The Texas Division, United Daughters of the Confederacy®. We are located in Waco, McLennan County, "Deep in the Heart of Texas". The chapter  was first chartered Feb. 19,  1896 and was the third chapter to organize in the Lone Star State. Originally, known as Waco 3, the chapter was later re-named to honor Mary Eliza (Stark) West, wife of Judge John Camden West, (John C. West). After the renaming, the chapter was designated the number 26.  Mary West Chapter 26 disbanded in 1951 although it was still listed in the Division and General Minutes Book for the year, 1952. 

On Feb. 1, 2004 Mary West Chapter 26 re-activated with twenty seven (27) ladies, many of whom were new to the UDC. Darla Turner (now Darla Riley) served the chapter as re-activating chapter President and Shirley Woodlock as Registrar. Current membership is sixty-seven (68).   

We invite you to visit with us for a few moments where you will learn more about our organization and the causes for which we stand. Hopefully, we will inspire you to consider joining us in our efforts, as descendants of Confederate soldiers/patriots, in honoring their memory and in the preservation of our Confederate Heritage. 

This page was last updated on: June 2, 2017
Note*

The name, United Daughters of the Confederacy®  is a registered trademark and was registered 12 July 1994 with the United States Patent Trademark Office by the United Daughters of the Confederacy.  The insignia (emblem) of the UDC as pictured at the top of this page, was registered with the United States Patent Office on 26 Jul 1994. It may not be displayed without the copyright symbol or used without permission as stated in the 1997 By-laws of the UDC, pg. 41, Article 31, Insignia, Sect. 2, a &b.  

Upcoming Dates - Items of Interest:

Chapter monthly meetings, (see previous notice on this page)

Mary West Chapter 26 is proud to have as a member, Shirley Woodlock, EX President, (2008-2010), The Texas Division UDC. Shirley also served as Registrar General, 2010-2012 and as Historian General, 2014-2016.

The Chapter also has as a member, one Granddaughter of a Confederate Veteran.      

2017 - 121st Annual Texas Division Convention

The Texas Division UDC holds an annual convention which is hosted in the fall of each year by one of the Districts. The 121st Annual Convention will be held in San Antonio, Texas. For more information visit the Texas Division UDC website at www.txudc.org or contact a member of this chapter. 

2017 - 124th Annual UDC General Convention

will be held in Florida. For more information visit the UDC General Website at 
www.hqudc.org 
Texas chapters are individually structured. No two chapters are alike. While some are extremely active, others are more social. After all, "all work and no play makes Jack a dull boy". Please join us.

Click the cotton boll to view the Pledges to the American and Texas flags, the Salute to the Confederate Flag and hear the  Star Spangled Banner

The song you hear in the background is commonly referred to as "Hard Tack Come Again No More". It was written in 1855 by Stephen Foster and is also known as "Hard Times Come Again No More".  

Hard Tack was a bread made of flour and water and shaped into a square biscuit. It was eaten by the men on both sides of the war. This staple food was so hard that in order to eat it, it had to be busted with a rifle butt, rock, or other hard object.  Another way was to place it the mouth and leave it until it became soft enough to chew. This bread was also called "teeth duller", "sheet iron cracker" and "worm castle".   

Pages on this website are copyrighted and may not be used without written consent of the webmistress. 

Chapter Meeting Information 

Meets: 

4th Monday of the month (excluding December)

Poppa Rollo's Pizza

703  N. Valley Mills Dr.

Waco, Texas. 

Dutch Treat Meal, 5:30 p.m.

Meeting time: 6:30 p.m. 

Contact:

Please join us and learn more about our Confederate Heritage and what we, as members of The Texas Division UDC, are doing to keep it alive. 

Mary Eliza (Stark) West

chapter organizing President, 19 Feb 1896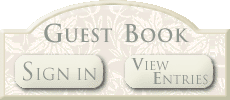 This beautiful graphic is borrowed. 

Dawn Wilson 

President

2016-2018